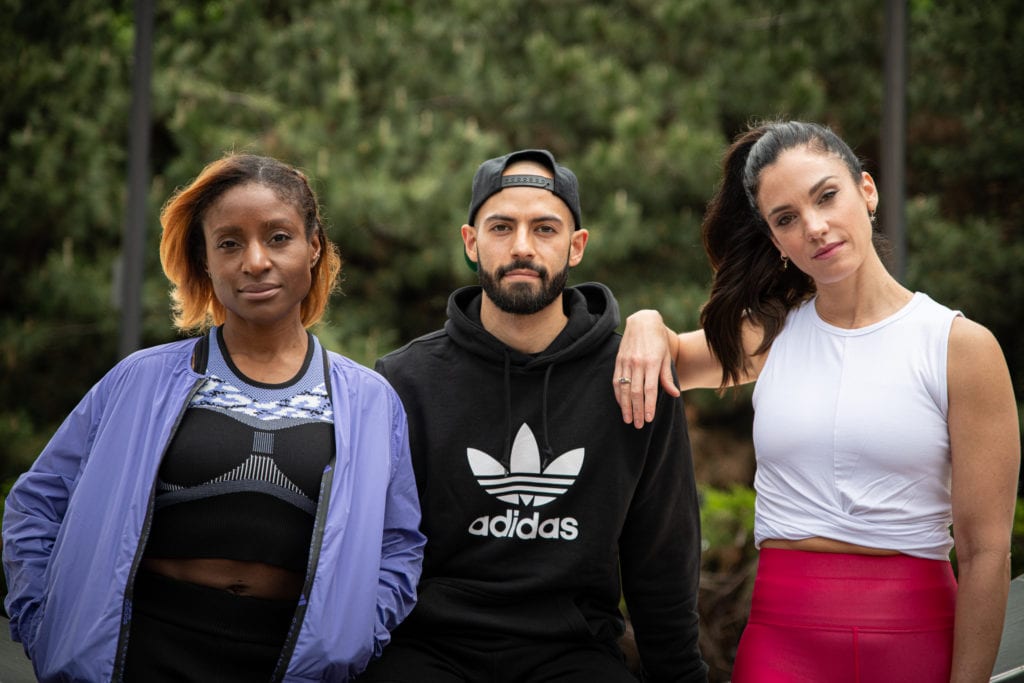 ---
Our State of Fitness research has been going strong since 2016, when we first polled our audience about the workouts they love, how much they spend, what draws them to an instructor or studio, and so much more. This year, the State of Fitness 2020 asked many of our standardized questions, and we also added in questions about recovery and self-care to reflect the reportedly $10-billion self-care industry.
With four years of survey data under our belt, our results this year showed what fitness trends have dropped in popularity, what consumers are REALLY willing to spend on fitness (and recovery!), and what self-care methods you're integrating into your routine.
Want to talk more about the data we found in the State of Fitness 2020? Email us at [email protected] or slide into our DMs.
Fitness trends in 2020: Here's how you like to work out
In previous years, our research showed that our audience was more likely to work out with friends or in a group:
As far as what fitness activities you prefer, the top five have stayed the same year over year: strength, yoga, HIIT, running, and cycling. Running has been declining in popularity since 2018; in 2018, nearly 70% of respondents reported running in their fitness routine, but in 2020, that number dropped to 48%. Delightful note: Walking also received a significant amount of write-in votes as a favorite way to be active.
Finally, in the low-impact workouts sector, Pilates overtook barre this year. Pilates has grown in popularity year-over-year for the past three years, and Megaformer workouts are predicted to be trending in 2020—our data reflects that uptick as well.
Monthly fitness spend is down
For the fourth year in a row, monthly fitness spend is lower year-over-year. In 2018, our audience spent an average of $123.23 per month on fitness; in 2020, that spend is down by around 20% to $100.34 per month.
Nearly 20% of our audience reports spending $25 or less on fitness per month, and an impressive 8% of you do all your fitness for free. Fifty-five percent of our audience spends $125 or less on fitness activities each month.
Class attendance is down overall
According to our research, if you work out more than four times a week, you're most likely to rely on group fitness classes for your endorphin rush. However, you told us your overall class attendance is down. In fact, 27% of respondents (more than double the percentage from last year) reported "never" working out at class-based studios like Barry's, SoulCycle, or [solidcore]. Here's what you said when we asked why:
The generational breakdown: How Gen Zers, millennials, Gen Xers, and Baby Boomers work out
This is the first year we broke our findings out by cohort and it had us seriously geeking out. We went down that path after we discovered the large uptick in those of you who reported never going to class – we wanted to know what was leading to that and that's when we stumbled on our first generational finding.
According to our data, millennials are most likely to work out in a group, while Baby Boomers are most likely to work out by themselves. We also saw variances in spending and where you work out by generation.
Recovery trends in 2020
Overall, our respondents are working out fewer times per week in 2020 than in years previous—and our research suggests that you're dedicating that extra "down" time to recovery practices. In fact, 61% of respondents practice recovery regularly (that is, at least once a month), with massages being the most popular way you told us that you recover.
As far as budget goes, 25% of our audience does all of their recovery activities for free, while 33% practice recovery for $0-25 per month.
Self-care trends in 2020
Not surprisingly, our fitness-positive audience listed "moving my body" as their most-used way to practice self-care. Other popular practices included connecting with friends or a partner, pampering, and cooking. Regarding spend, 71% of readers spent between $0-125 on self-care each month, and as the sleep industry continues to grow, 72% of readers reported getting 6-8 hours of sleep per night.
Want to talk more about the state of fitness in 2020? Email us at [email protected] for more of our findings.